Rooftops, Rockets and Adventures beyond
.
After long breaks I was able to finish my next personal artwork. Finally! It's been 2 years back when I started to work on it. Originally it was planned as a christmas present for my kids. Due to heavy workload I wasn't able to finish until now. Hope you like it.
.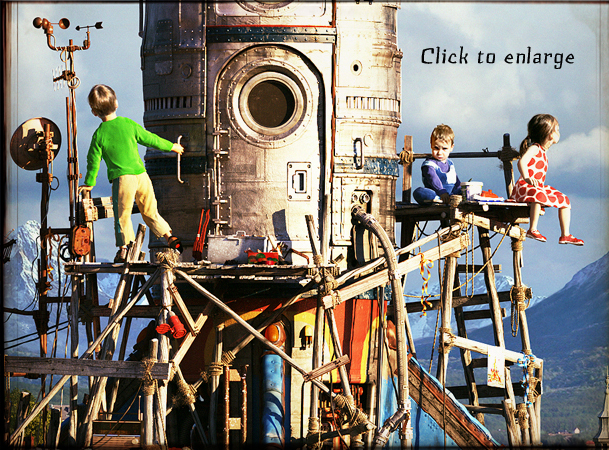 .
Scene is done in 3dsmax 2012 and rendered with Vray. Background sky, mountains are combination of photographs with a lot of over-paint work in Photoshop. For kids hair I've used photos as well. Image was rendered in 3840×5455 pixels. Dedicated to my 3 little piglets! Poster is on the way!
.
Shade render:
.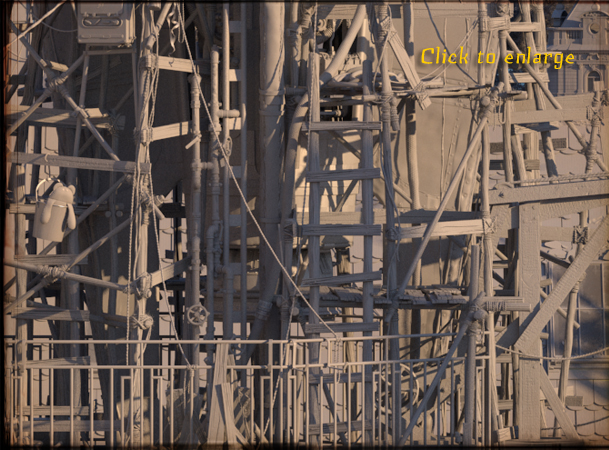 .
.
Short making of video of the Roofs, Rockets and Adventures beyond artwork. Animation is based on the test renders created throughout the creation of the project. I can only recommend to watch it in 1080p for best experience.
.
.
Back to 3dartworks