Her Eventual Hesitation
.
During the summer 2016 I came across this beautiful Volkswagen Transporter parking on the frontyard of the house where the English teacher of my daughter lives. It really hit my eyes. So I rang…
After short chit-chat and explaining what I do, the teacher Jimmy and his wife were so kind to let me in and take some pictures. I started to work on it in the same week. I wasn't sure where I was going from the beginning with this work but I focused on the car modeling so I got it right. There was lot of work on details so that kept me busy.
Later on I placed it in hollow hills nature scenery and continued. As I went on I got bored by the emptiness of the scene and probably with the lack of space to put some nice details which I love to do so much.
So I change the settings completely. I started to play around with the "leaving city/world" setting/story. I gave it a try for a day or two. Played with new fresh angles and lighting.
It ended up with lighting set to early rainy summer morning. My hero is waiting for the girl to show up. But will she ?
.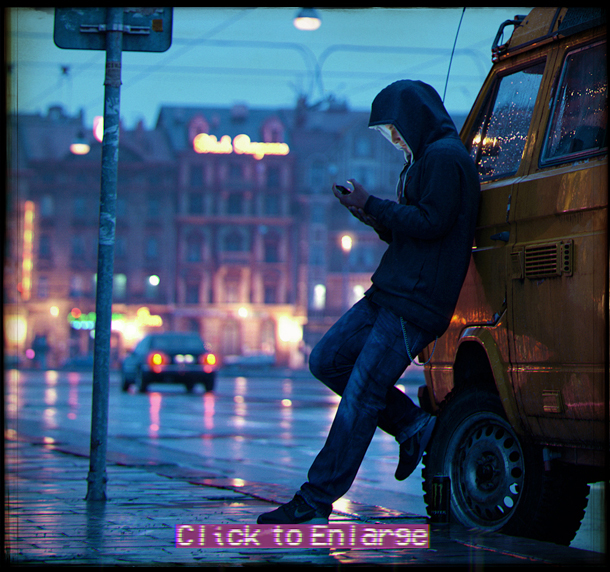 .
The image was created in 3dsmax and Marvelous Designer, rendered with Vray (BF/BF for the first time instead of BF/LC but it's worth!). Textures and final color play was done in Photoshop. Dedicated to my family and colleagues! Love you all!
.
Shade render:
.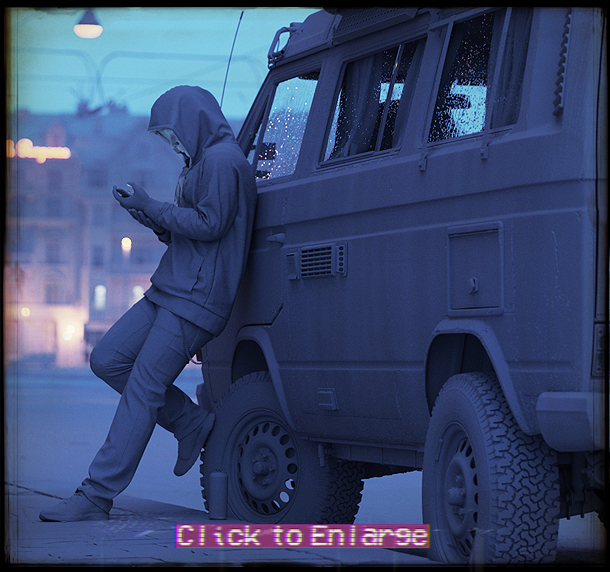 .
.
Short making of video of the Her Eventual Hesitation artwork. Animation is based on the test renders created throughout the creation of the project.
.
.
.
Back to 3dartworks