Long passed opportunities
.
After the summer of 2023, I finally mustered up some additional energy to complete a project I began over 2 years ago. It had been quite some time since I genuinely enjoyed working on my personal 3D art. With a lot happening in my life, mainly revolving around family (which is a good thing), finding time to what I've always been passionate about has become increasingly challenging.

I opened the scene and commenced working on and completing what I had initiated years ago. It feels a bit like a return to traditional art. There's a prevalent concern about the advancement of AI potentially rendering digital art obsolete, diminishing the value of the years we've devoted to mastering this craft. I'm not simply complaining(guess I'm), but I do find it a bitter pill to swallow and fully embrace.

Let me share a bit about this piece that strikes a different chord. It's a tiny teardrop, embodying the opportunities I missed or lacked the motivation to pursue in my life. Now, it's glaringly apparent than ever that these chances may never come my way again. It isn't about the yellow car or the adventures awaiting behind the horizons. It's not the youthful adventurers in trendy hipster vehicles, or picturesque streets in the sunset's glow. It's not just about the relaxed, simple moments within… or maybe, upon reflection, it is."

These paragraphs were rewritten by ChatGPT… oh the irony 🙂
.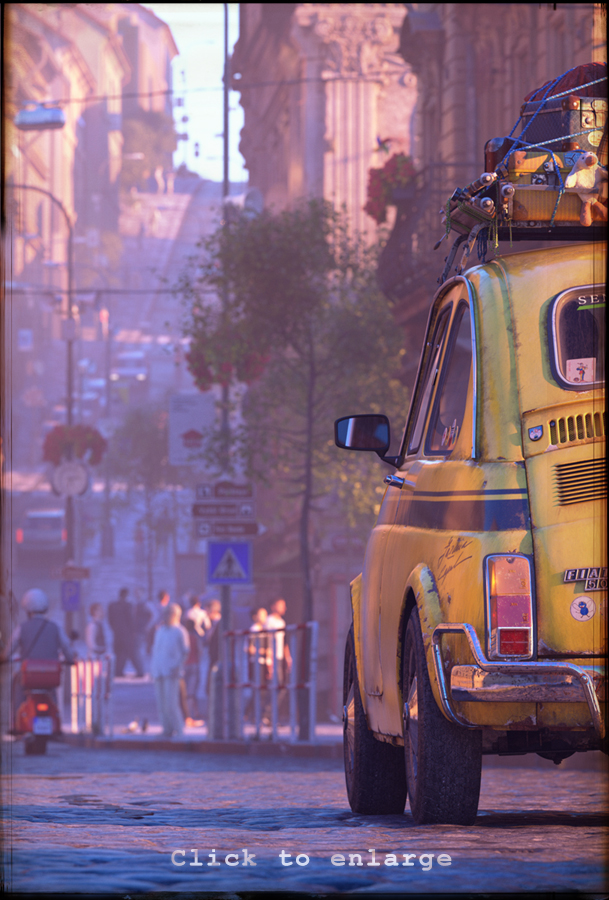 .
The arwork was created in 3dsmax 2019-2022, V-ray, Zbrush, RizomUV, Substance Painter, Photoshop
.
Short making of video.
.
.
.
Paint it Black, bonus render, click to enlarge:
.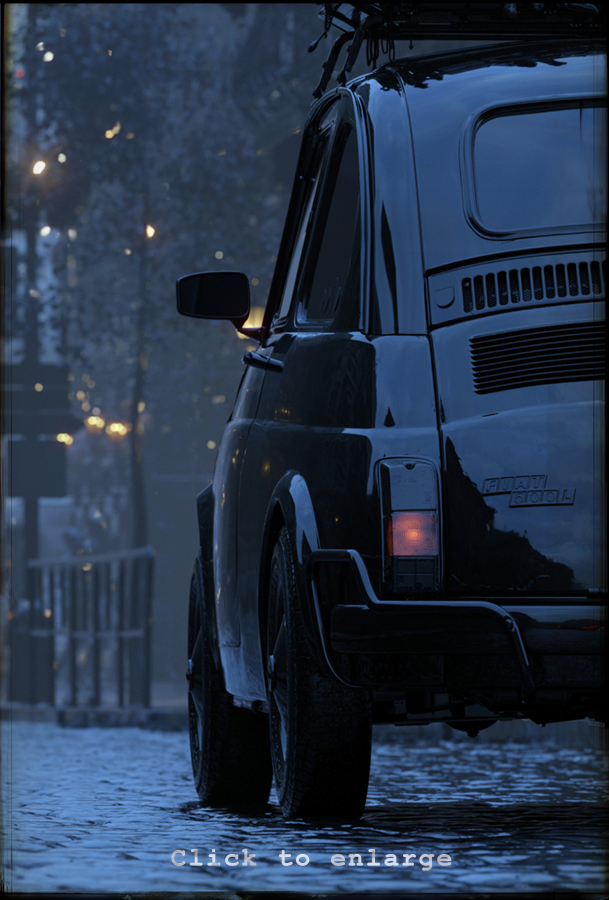 .
Shade render, click to enlarge:
.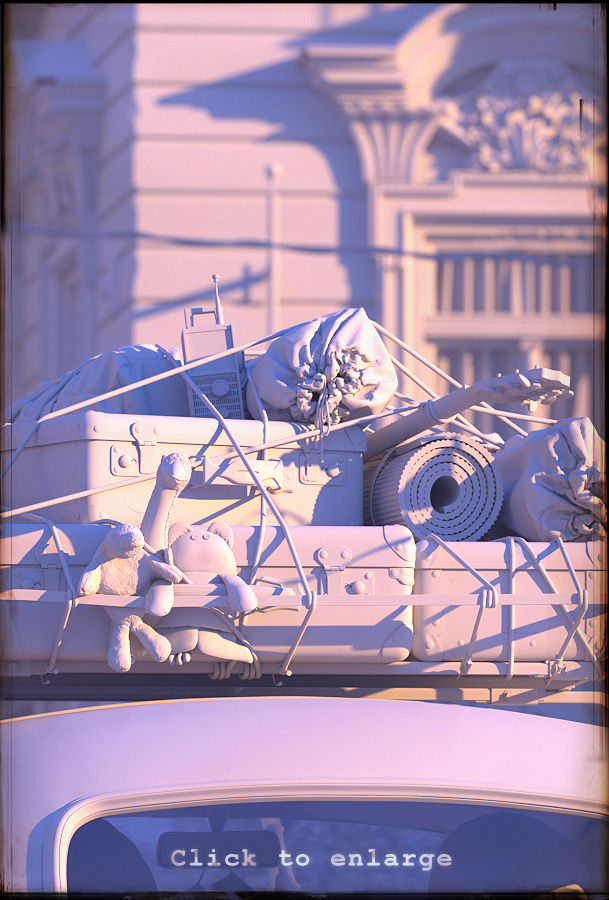 .
3dsmax viewport screenshot, click to enlarge:
.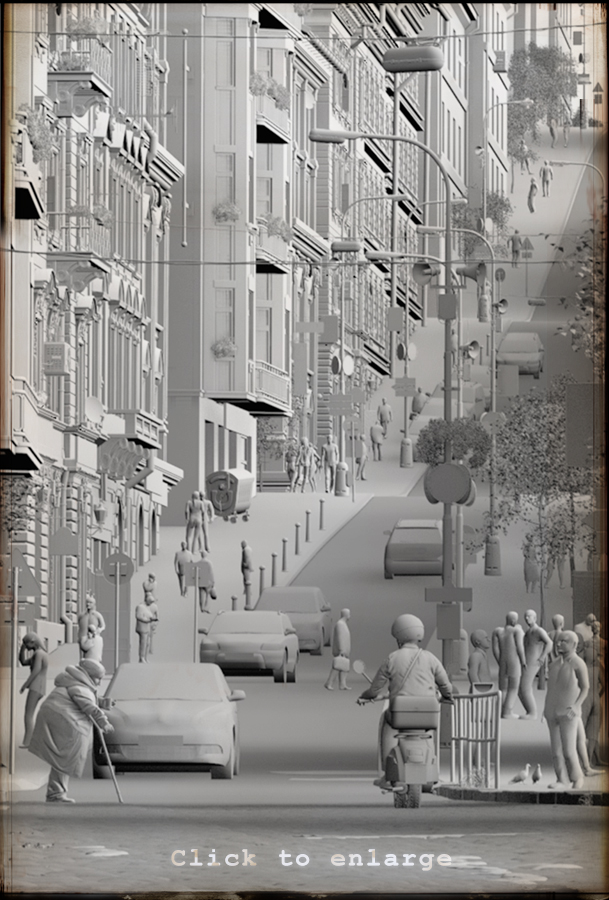 .
.
Back to 3dartworks