Buggy series
.
Buggy series is one of bigger personal projects. I started to work on it in January 2008. It was shortly after I've seen Mad Max trilogy again. I love those fallout vehicles in the movie and I remember like I loved them when I was just a kid so I've decided to make at least my own one. I spent on it parts of my free time (about two to three weeks) during 4 months.
Well, let's be honest and say that there is no big deep point in just a create heavy high detailed buggy in desert environment. I didn't want to end up this project just like a car on the plane so I've tried to push myself a bit and make it a little bit more interesting. I decided to build up several different environments to make this project some kind of skill presentation for fancy car renderings but using old rusty mad fallout buggy. I started with the desert environment, then I played with forest river, then snowfield and rocky field with shipwreck was the last one. Final renders are 6.000 pixels width and my plan is to print them out on A2 and put it on the wall in the room of my son when he grow up a little. So it is also kind of present for my 10 months old son Adam. If you like just one of them It's my pleasure!

Here you can see them all on one page or just scroll down and click on them one by one.
.
I. Desert rose

.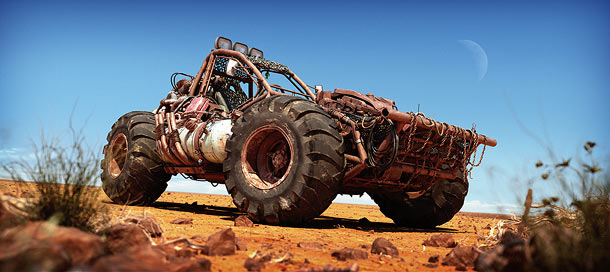 .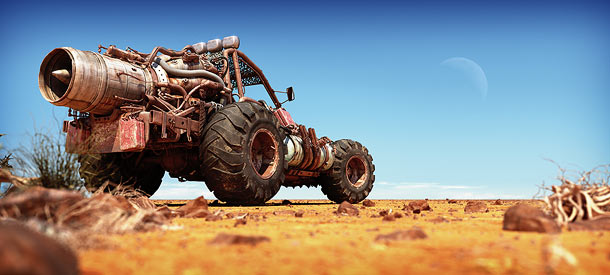 .
II. Forest king

.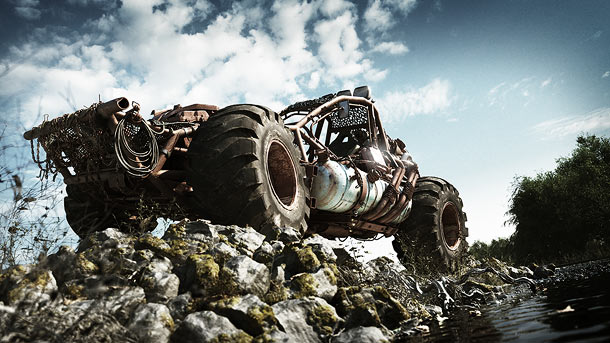 .
III. Nuclear winter explorer

.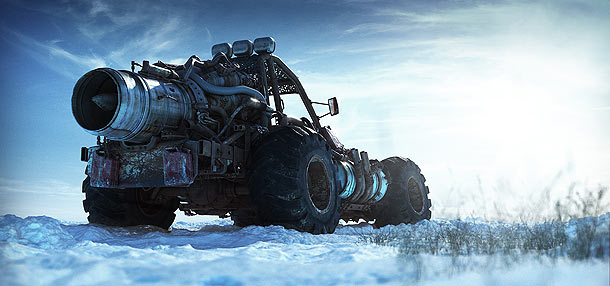 .
IV. Rocky beach hunter

.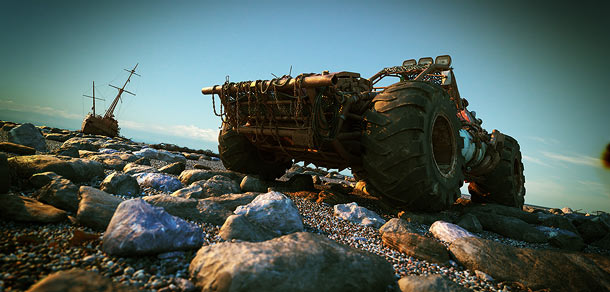 .
As many times before I used 3dsmax for all modeling work and Photoshop to create or adjust textures. I used several types of grass from past projects. For rendering I used V-ray 1.5 and its VraySky map with direct light to illuminate the scene. All post-production work like color corrections and little bit of retouching were done in Photoshop.
.
.
Clay renders

.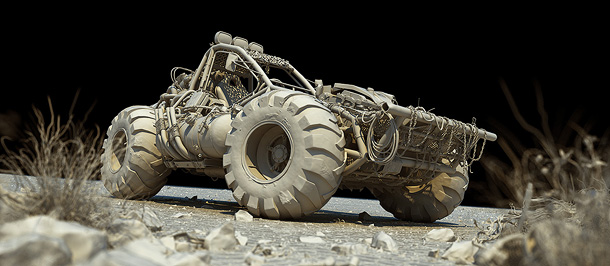 .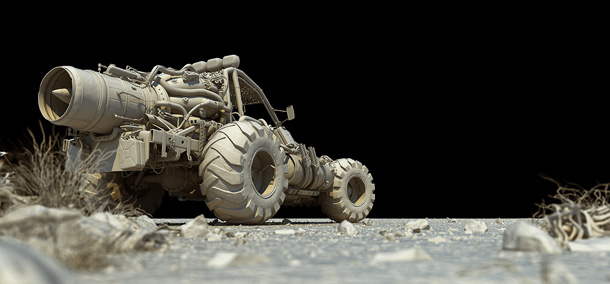 .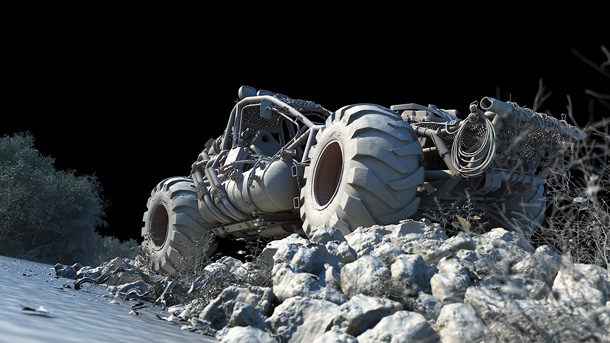 .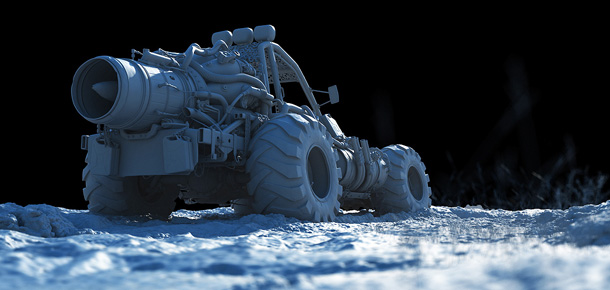 .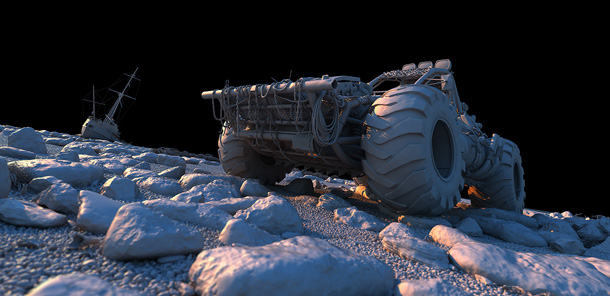 .
.
Back to 3dartworks