posted by marek.denko on September 30th, 2017
I had an opportunity to spent several days at Trojan Horse was a Unicorn 2017 in Portugal. I gave a talk called "3d art of Marek Denko". It was unforgettable experience and amazing event.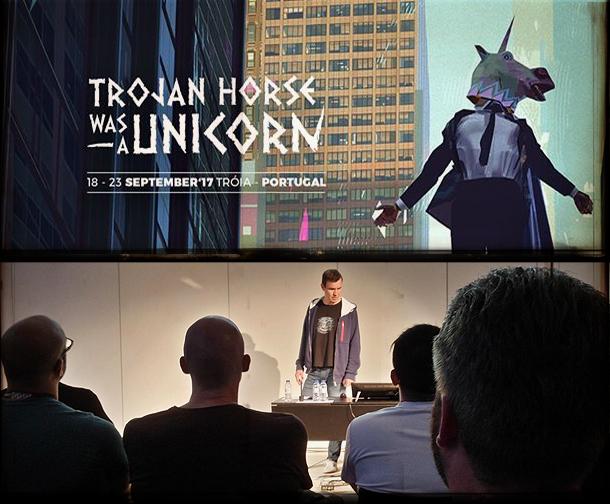 This entry was posted on Saturday, September 30th, 2017 at 2:24 pm. You can follow any responses to this entry through the
RSS 2.0
feed. Both comments and pings are currently closed.